TOUR SUMMARY
Tour period : 3 Days 2 Nights
Price per pax from ¥28,000
Costing ¥28,000 per pax, this tour package will bring you to see all highlight in Tokyo region with cheap price. Easy Travel will bring you to visit a must see Tokyo & Fuji.

Day 1
Arrival in Tokyo (If need airport transfer, we can also arrange)
Free time in Tokyo
We would recommend itinerary below:
Asakusa -> Tokyo Sky Tree -> Shibuya -> Harajuku -> Hotel

Day 2
Traveling Fuji from Tokyo using bus tours.
* There will be English speaking tour attendant in the bus.
* There may be change during winter season. In case Mt Fuji 5 stage can't be reached, the tour will go to 4th station or go to Oshino area.
Itinerary:
1 Ikebukuro sunshine bus terminal (at 8:10)
2 Shinjuku Metropolitan Government parking lot (at 8:55)
3 The Mount Fuji fifth stage (11: 20-12: 00, free time)
4 Fujikyu Highland (12: 50-13: 40, lunch)
5 Lake Kawaguchi (14: 00-17: 00, Lake Kawaguchi pleasure boat , Mount Fuji panorama ropeway )
6 Shinjuku (arrival at 19:10)
7 Ikebukuro (arrival at 19:35)

Day 3
Free time: You can explore Disneyland (If need round trip transfer to USJ, we can also arrange)
Departure Tokyo (If need airport transfer, we can also arrange)
TRAVEL ITINERARY
DAY 1 : Asakusa -> Tokyo Sky Tree -> Shibuya -> Harajuku -> Hotel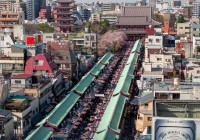 Asakusa
If you never visit Asakusa, it feels like you never visit Japan. Asakusa is a place that has a lot of old buildings in Tokyo. Asakusa is famous for its sensoji temple, a buddhist temple which has been built since 7th century. Here you can also buy japanese souvenirs in Nakamise Street. Oh yeah, maccha ice cream is also delicious in Nakamise Shopping Street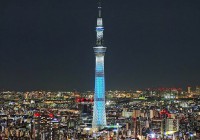 Tokyo Sky Tree
Tokyo Skytree is a newly built highest tower in Japan. You can ride through fast elevator to the observatory in Tokyo Sky Tree. You can see the beautiful Tokyo and also Mount Fuji from here. For muslims, you can also find halal restaurants here.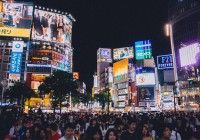 Shibuya
Shibuya is famous for Hachiko statue and also the most crowded Shibuya crossing.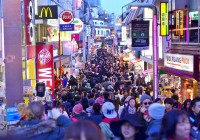 Harajuku
Harajuku is famous for its fashion in Tokyo. You can see lots of people doing cosplay here. In Harajuku, you can find the biggest 100 yen shop which sells products only for 100 yen. It is good to buy japanese souvenirs here too.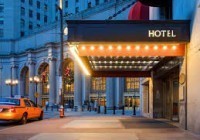 东京5 星酒店
Address: 东京5 星酒店
Value for : 东京5 星酒店






DAY 2 : Fuji Subaru Line 5th Station -> Fuji Q Highland -> Kachi Kachi Ropeway -> Lake Kawaguchi Pleasure Boat -> Hotel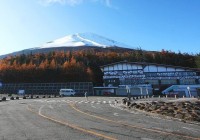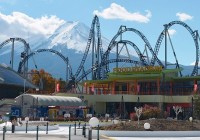 Fuji Q Highland
Fuji Q Highland is a thrilling theme park near Kawaguchi region. There are lots thrilling attractions such as scary and fast roller coaster. You can also find scary haunted ghost mansion here. Through this theme park, you can also see Mt Fuji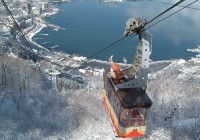 Kachi Kachi Ropeway
After that, you can also enjoy the beautiful view of Kawaguchi Lake and Mount Fuji from up above using Kachi kachi Ropeway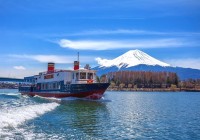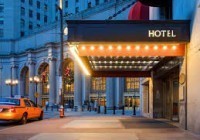 东京5 星酒店
Address: 东京5 星酒店
Value for : 东京5 星酒店






DAY 3 : Tokyo Disneyland and Disneysea -> Hotel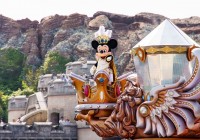 Tokyo Disneyland and Disneysea
Tokyo Disney Resort consist of 2 theme parks, Tokyo Disneyland and Tokyo Disneysea.

Tokyo Disneyland was opened in 1983 as the first Disney theme park outside US.

Both Tokyo Disneyland and Disneysea have lots of kids friendly ride attractions. Besides ride attractions, tourist can also enjoy watching parades by Disney characters such as Mickey Mouse, Donald Duck, and so on. The night parades usually start around 7pm ~ 8 pm and are considered the best parades. You should not miss the night parades.
PRICING INFORMATION
Room for 1 people => ¥37,000 / pax
Room for 2 people => ¥28,000 / pax

Price includes:
- 3 stars hotel such as Hotel WBF Tokyo Asakusa, APA Hotel, My Stays Hotel, Ryogoku View Hotel
- Day 2 tours

Price excludes:
- Meals
- Personal expenses
- Any entrance fees if required (besides mentioned)

* Please note that the price may change due to peak season (especially Christmas, New Year & Golden Week). Please contact us for further information.

Optional
1 If you need airport transfer services, we can also help arranging
2 We can also arrange round trip transfer to Disney
PAYMENT
We would need 100% full payment to confirm the booking.