TOUR SUMMARY
Tour period : 1 Day Tour
Price per pax from ¥7,000
This tour provides cruise ship customers with a 6 hours sightseeing using private rental car with driver. This tour will bring you to see tourist attractions in southern part of Okinawa. This 6 hours cruise ship tour is suitable for first time traveller in Okinawa
TRAVEL ITINERARY
DAY 1 : Airport -> Shuri Castle -> Naminoue Shrine -> Kokusai Dori -> Airport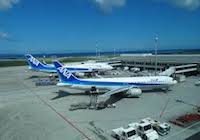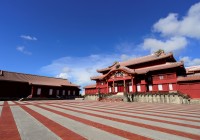 Shuri Castle
Shuri Castle was the center of politics, diplomacy and culture of Ryukyu Kingdom.
Ryukyu Kingdom used to doing business with Chinese and have business relation with China. Due to that, Shuri Castle architecture and stone technology combines both China and Japan's.
Shuri Castle is now a landmark of Okinawa and one of the most famous tourist spots in Okinawa.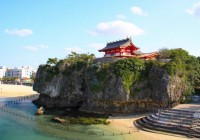 Naminoue Shrine
Long ago people in Okinawa believed that there was a happy world beyong the sea horizon. It is believed that God came from the sea horizon to bring happiness so lots of people pray here. Now the place has transformed into Naminoue Shrine which is located on the high cliff next to the sea. You can enjoy the blue sea and the beach from here too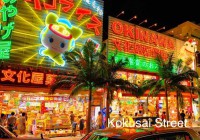 Kokusai Dori
Kokusai Dori or known as International Street in English is an approximately 1.6km length of street in Naha City that sells lots of Okinawa's souvenirs. This will be a great place for you to buy Okinawa souvenirs before going back to your home country. Chinsko is Okinawa famous food souvenir. Also shisa statue is Okinawa famous merchandise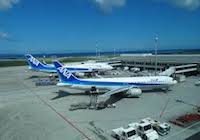 Airport
Naha Port
PRICING INFORMATION
¥52,000 (up to 4 people: use Toyota Lexus)
¥55,000 (up to 6 people: use Toyota Alphard)
¥58,000 (up to 9 people: use Toyota Hiace)

Price Includes: 8 hours car rental with driver, toll & parking fees
Price not includes: entrance tickets, foods, travel insurance, other personal expenses
PAYMENT
20% of upfront payment from total transaction is needed to complete booking.
The remaining can be paid using cash to your guide