TOUR SUMMARY
Tour period : 3 Days Tour
Price per pax from ¥39,000
This tour package will bring you to see the great views of nature in Japan. First you will visit Fuji area. On second day you will visit Shirakawago and Takayama Area. Lastly you will also have chance to do shopping in Gotemba Premium Outlet
WHY THIS TOUR?
POINT OF INTEREST
旅行計畫
DAY 1 : Oishi Park to See Lake Kawaguchi & Mt Fuji -> Oshino Hakkai -> Iyashi no Sato -> Hotel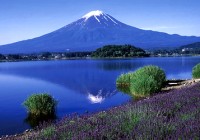 Oishi Park to See Lake Kawaguchi & Mt Fuji
You can see superb view in Oishi Park which can look at both lake and Mt. Fuji at a time. Various flowers bloom seasonally along a shore promenade. On a sunny day, there are many photographers taking a lake and flowers, and Mt.Fuji from an early morning.

On the west side of Oishi Park "Flowers road", you can enjoy colorful flowers throughout the season.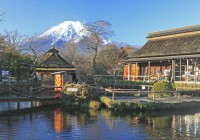 Oshino Hakkai
Oshino Hakkai is a tourist spots located in a small village between Lake Kawaguchiko & Lake Yamanakako. Oshino Hakkai is famous for its touristy set of eight ponds whose waters came from the snow melt from the slopes of nearby Mt Fuji.

The ponds water is very clear and have interesting plant life and large fish. Moreover, visitors can also drink cool water straight from the source here.

There is also a small open air museum called "Hannoki Bayashi shiryokan" where you can see traditional farmhouse with various farming tools, household items, samurai armor and weapons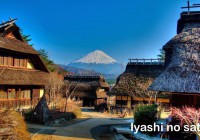 Iyashi no Sato
西湖温馨小镇根场位处富士山五湖之一的西湖周围,四周环绕青山绿树,又可望向富士山西湖,故有人说这裡是全日本最美的茅葺聚落。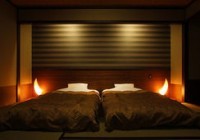 Hotel in Matsumoto
Address: Matsumoto Nagano
Value for : Great for Day Trip to Shirakawago & Takayama




DAY 2 : Ogimachi Village - Shirakawago -> Takayama Old Town -> Hotel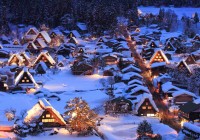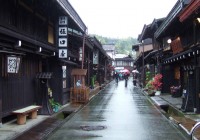 Takayama Old Town
Takayama is famous for its old town with beautifully preserved buildings from Edo Period. Sannomachi Street is the famous street in Takayama old town with many old homes, shops, coffee houses and sake breweries. Some of them have been in business for centuries. Takayama is also famous for its traditional sake and crafts.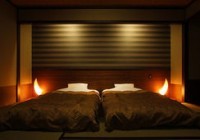 Hotel in Matsumoto
Address: Matsumoto Nagano
Value for : Great for Day Trip to Shirakawago & Takayama




DAY 3 : Matsumoto Castle -> Gotemba Premium Outlet -> Hotel
價格信息
2 ~ 6 people : ¥280,000 (Toyota Alphard)
7 ~ 9 people : ¥305,000 (Toyota Hiace)
Price includes:
1 All transportation fee
2 English speaking driver fees
3 gasoline, toll and parking fees

Price excludes:
1 Personal expenses such as meal
2 Any entrance fees
3 Hotel fees (We can recommend you hotel)
支付
50% of upfront payment from total transaction is needed to complete booking.
The remaining can be paid using cash to your guide