TOUR SUMMARY
Tour period : 4 Days Tour
Price per pax from ¥63,000
This tours will bring you to famous tourist spots in Okinawa with comfortable private transport. This trip is very suitable for you who never visited Okinawa before
POINT OF INTEREST
TRAVEL ITINERARY
DAY 1 : Airport -> Hotel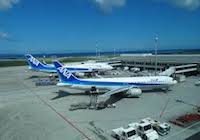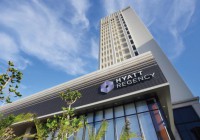 Hyatt Regency Okinawa
Address: 3 Chome-6-20 Makishi, Naha, Okinawa Prefecture 900-0013, Japan
Value for : Convenient Location, Luxury






DAY 2 : Gala Blue Sea -> Shuri Castle -> DFS (Tax Free Shopping Area) -> Hotel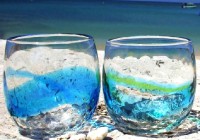 Gala Blue Sea
You can experience making your own Ryukyu Glass. You will be taught and guided by friendly staffs.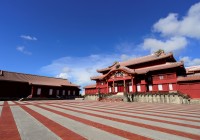 Shuri Castle
Shuri Castle was the center of politics, diplomacy and culture of Ryukyu Kingdom.
Ryukyu Kingdom used to doing business with Chinese and have business relation with China. Due to that, Shuri Castle architecture and stone technology combines both China and Japan's.
Shuri Castle is now a landmark of Okinawa and one of the most famous tourist spots in Okinawa.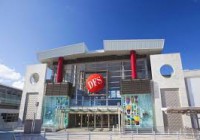 DFS (Tax Free Shopping Area)
You can buy luxury fashion, cosmetics, watch, food & gift etc in DFS Okinawa!
More than 700 brands. Duty-free price · Traveler limited price · Global warranty
Type: Fashion, Beauty, Watch, Fragrance, Jewelry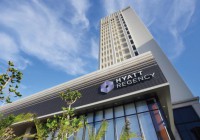 Hyatt Regency Okinawa
Address: 3 Chome-6-20 Makishi, Naha, Okinawa Prefecture 900-0013, Japan
Value for : Convenient Location, Luxury






DAY 3 : Cape Manzamo -> Kouri Island -> Churaumi Aquarium -> Hotel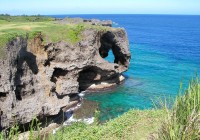 Cape Manzamo
Cape Manzamo is located in Onna village in northern part of Okinawa Island. You can see rocks which is similar to an elephant here. If you look inside the ocean, you may also see blue and red fishes.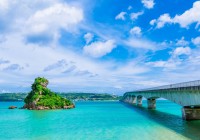 Kouri Island
Kouri Famous Bridge is 1960 meters in length connection Kouri Island and Nago City. It opened on February 8th 2005 and is now a popular tourist attraction. The beauty of the sea around Kouri Island is top class in Okinawa Main Island. You can see lots of beautiful sea scenery, sea creatures and also do snorkeling here.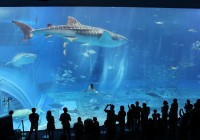 Churaumi Aquarium
Churaumi Aquarium is one of the most famous tourist spots in Okinawa. Most tourists who visited Okinawa ever visited Churaumi Aquarium. You can see whale sharks swim elegantly in the main large aquarium, dolphin shows, and so on.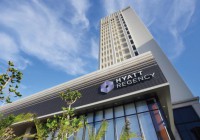 Hyatt Regency Okinawa
Address: 3 Chome-6-20 Makishi, Naha, Okinawa Prefecture 900-0013, Japan
Value for : Convenient Location, Luxury






DAY 4 : Airport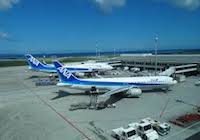 Airport
Naha Airport
PRICING INFORMATION
3 stars hotel : YUQUESTA hotel or the same level:3 nights Total Price:
3 ~ 4 pax: From ¥78,000 / pax (6/1 ~ 8/30)
3 ~ 4 pax: From ¥68,000 / pax (9/1 ~ 5/30; Not includes christmas, new year and golden week)
5 ~ 9 pax: From ¥73,000 / pax (6/1 ~ 8/30)
5 ~ 9 pax: From¥63,000 / pax (9/1 ~ 5/30; Not includes christmas, new year and golden week)

5 stars hotel:Hyatt Regency Naha or the same level : 3 nights Total Price:
3 ~ 4 pax: From ¥115,000 / pax (6/1 ~ 8/30)
3 ~ 4 pax: From ¥100,000 / pax (9/1 ~ 5/30; Not includes christmas, new year and golden week)
5 ~ 9 pax: From ¥113,000 / pax (6/1 ~ 8/30)
5 ~ 9 pax: From ¥100,000 / pax (9/1 ~ 5/30; Not includes christmas, new year and golden week)

Includes: Hotel, Transport, Toll Fees, Tour ticket or entrance fees
Not Include: Flight ticket, Meals, Travel Insurance, other personal expenses
Since hotel price varies everyday, once you have a fixed date, please contact us for the fixed tour price.

Tour starts from minimum 3 people
Regarding Child Fare
Children below 5 years old is 80% from adult price
Children above 5 years old is the same price as adult price
PAYMENT
80% of upfront payment from total transaction is needed to complete booking.
The remaining can be paid using cash to your guide