TOUR SUMMARY
Tour period : 2 days
Price per pax from ¥32,500
This tour will bring you to enjoy and experience Japanese cultures in Nikko Edo Wonderland. You will feel like riding a time machine into old period of Japan. Once you arrive, you will see lots of ninja, samurai, geisha.
You can also experience fighting with ninja, samurai, throwing shuriken, archery. Not only that, you can also enjoy ninja battle show, haunted mansion, geisha show.
This tour is really recommended for people who really like Japanese cultures

At night, you will stay at spacious and clean Japanese style hotel where you can enjoy outdoor hotspring and sleep on tatami.

The next day you will visit Nikko and Okunikko Area to enjoy the magnificent mountain views. Nikko and Okunikko area is best visited in autumn period
WHY THIS TOUR?
POINT OF INTEREST
TRAVEL ITINERARY
DAY 1 : Nikko Edo Wonderland -> Hotel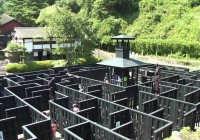 Nikko Edo Wonderland
You will feel like riding a time machine to the old time of Japan. Here guests will be able to see ninja, samurai, geisha, blacksmith and so on. There are also various ninja battle shows, samurai shows and geisha shows. Not only shows, guests will also able to experience throwing shuriken, fighting with ninja, archery, ninja maze, dressup as ninja / samurai / geisha. Lastly, you can also experience the ninja exercise house where you will feel dizzy walking inside the house. It is difficult to walk straight inside the house.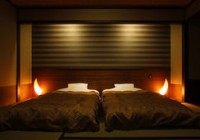 Hotel Ootaki
Address: 321-2526 Tochigi, Nikko, Kinugawa Onsentaki 155-1, Japan
Value for : Japanese style hotel, very spacious and clean room, outdoor hotspring




DAY 2 : Toshogu Shrine -> Irohazaka Winding Road -> Akechidaira Plateau -> Lake Chuzenji Cruise -> Kegon Waterfall -> Hotel
PRICING INFORMATION
2 ~ 5 pax : ¥50,000 (Toyota Alphard)
6 ~ 7 pax : ¥37,500 (Toyota Hiace)
8 ~ 9 pax : ¥32,500 (Toyota Hiace)

Price includes hotel, transportation fee, driver fee, gasoline, toll and parking fee.
Price excludes meals, all entrance fees.

Nikko Edo Wonderland Ticket Price
General Admission
One Day Pass
Adult ¥4,700
Child ¥2,400
Afternoon Pass (from 14:00, or 13:00 in winter season)
Adult ¥4,100
Child ¥2,100

Group Admission (groups of more than 8 people)
One Day Pass
Adult ¥4,000
Child ¥2,000
Afternoon Pass (from 14:00, or 13:00 in winter season)
Adult ¥3,500
Child ¥1,900

Toshogu Shrine
¥1,300

Akechidaira Ropeway
¥400 (one way)
¥730 (round trip)

Lake Chuzenji Cruise
Adult ¥ 1,250
Child ¥ 630

Kegon Waterfall Lower Deck
¥550
PAYMENT
50% of upfront payment from total transaction is needed to complete booking.
The remaining can be paid using cash to your guide