TOUR SUMMARY
Tour period : 4 Days 3 Nights
Price per pax from ¥38,000
Costing ¥38,000 per pax, this tour package will bring you to see all highlight in Okinawa region with cheap price.

Day 1
Arrival in Naha (If need airport transfer, we can also arrange)
Free time in Naha

Day 2
Traveling Northern Okinawa from Naha using bus tours.
Appx 10 hours tour
Pickup 1: 08:30 Prefectural Office Palette Kumoji <県庁前パレット久茂地> (In front of Nippon car rental)
Pickup 2: 09:00 T Galleria (around the Aoyama side ground floor tour bus stop)

Itinerary:
1 Kouri Island (about 20 minutes)
2 Okinawa Churaumi Aquarium (about 2 hours 30 minutes)
3 Sweets souvenir shops <御菓子御殿> (about 30 minutes)
4 Cape Manzamo (about 20 minutes)
5 Ryukyu village (about 60 minutes)

Dropoff 1: 18:30 Omorochimachi T Galleria
Dropoff 2: 18:50 In front of prefectural office (Kenchomae)
※ Depends on traffic situation, estimated time may change

Day 3
Traveling Southern Okinawa from Naha using bus tours.
Appx 7 hours tour
Pickup 1: 08:45 Naha Bus Regular Sightseeing Bus Stop (Naha Bus Terminal 1F) Departs 9:00
Pickup 2: 1 Matsuo 1-chome bus stop (for Makishi)
Pickup 3: 2 Matsuo bus stop (for Makishi)
Pickup 4: Tenbus Bus Stop (for Makishi)
Pickup 5: Asari Bus Stop (for Shuri)
Pickup 6: Novotel Okinawa Naha
Pickup 7: DoubleTree Hilton Naha Shuri Castle

Itinerary:
1 Arrival at around 9:30 Shuri Castle (about 70 minutes)
※ Entrance fee separately for adults ・ Adult ¥ 820 / Child ¥ 310
2 Arrival around 11:10 Okinawa World (about 150 minutes)
※ Includes facility admission fee and lunch fee
3 Arrival at about 14:00 Peace Memorial Park, Foundation of Peace (about 30 minutes)
4 Arrival at around 14:50 Road Station Itoman (about 30 minutes)

Dropoff 1: Arrival around 15:40 Naha Airport
Dropoff 2: Arrival at around 16:00 Regular sightseeing bus stop (Naha bus terminal)

Day 4
Free time
TRAVEL ITINERARY
DAY 1 : Kokusai Dori -> Hotel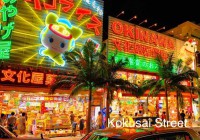 Kokusai Dori
Kokusai Dori or known as International Street in English is an approximately 1.6km length of street in Naha City that sells lots of Okinawa's souvenirs. This will be a great place for you to buy Okinawa souvenirs before going back to your home country. Chinsko is Okinawa famous food souvenir. Also shisa statue is Okinawa famous merchandise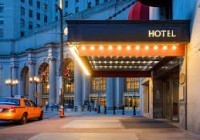 3 star Hotel in Okinawa
Address: 3 star Hotel in Okinawa
Value for : 3 star Hotel in Okinawa




DAY 2 : Kouri Island -> Churaumi Aquarium -> Cape Manzamo -> Ryukyu Village -> Hotel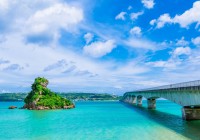 Kouri Island
Kouri Famous Bridge is 1960 meters in length connection Kouri Island and Nago City. It opened on February 8th 2005 and is now a popular tourist attraction. The beauty of the sea around Kouri Island is top class in Okinawa Main Island. You can see lots of beautiful sea scenery, sea creatures and also do snorkeling here.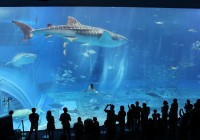 Churaumi Aquarium
Churaumi Aquarium is one of the most famous tourist spots in Okinawa. Most tourists who visited Okinawa ever visited Churaumi Aquarium. You can see whale sharks swim elegantly in the main large aquarium, dolphin shows, and so on.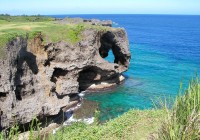 Cape Manzamo
Cape Manzamo is located in Onna village in northern part of Okinawa Island. You can see rocks which is similar to an elephant here. If you look inside the ocean, you may also see blue and red fishes.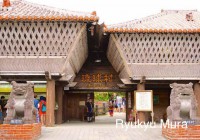 Ryukyu Village
Ryukyu Village: A theme park that allows you to experience the whole Okinawa. You can feel the old atmosphere of Okinawa here. You can also enjoy Okinawa traditional music and traditional dance. You will feel like you are riding a time machine to the old Okinawa when listening to traditional instruments such as Sanshin.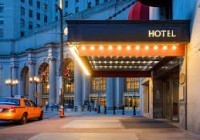 3 star Hotel in Okinawa
Address: 3 star Hotel in Okinawa
Value for : 3 star Hotel in Okinawa




DAY 3 : Shuri Castle -> Okinawa World -> Okinawa Peace Memorial Park -> Hotel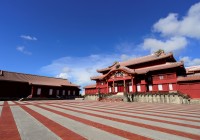 Shuri Castle
Shuri Castle was the center of politics, diplomacy and culture of Ryukyu Kingdom.
Ryukyu Kingdom used to doing business with Chinese and have business relation with China. Due to that, Shuri Castle architecture and stone technology combines both China and Japan's.
Shuri Castle is now a landmark of Okinawa and one of the most famous tourist spots in Okinawa.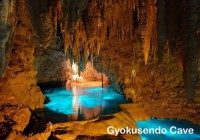 Okinawa World
Okinawa World is a theme park about Okinawan culture. The theme park main attraction are a big natural cave, craft village and snake museum. Gyokusendo Cave is a cave inside Okinawa world that has a total length of 5 km. Gyokusendo Cave is the longest cave among many caves in the south of Okinawa Island and is said to be the second longest cave in the entire Japan. Around 850 meters of the cave are open to public. The cave is very well maintained with the walking paths and easy to walk. You can see lots of stalactites and stalagmites like any other cave.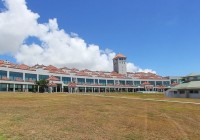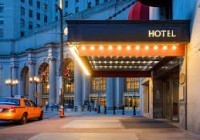 3 star Hotel in Okinawa
Address: 3 star Hotel in Okinawa
Value for : 3 star Hotel in Okinawa




PRICING INFORMATION
Room for 1 people => ¥48,000 / pax
Room for 2 people => ¥38,000 / pax

Price includes:
- 3 stars hotel such as Hotel Yuquesta Asahibashi, Nest hotel Naha, Solvita Hotel Naha
- Day 2 tours
- Day 3 tours
- Churaumi Ticket
- Ryukyu Mura Ticket
- Okinawa World Ticket

Price excludes:
- Meals
- Personal expenses
- Any entrance fees if required (besides mentioned)

* Please note that the price may change due to peak season (especially Christmas, New Year and Golden Week). Please contact us for further information.

Optional:
If you need airport transfer services, we can also help arranging
PAYMENT
We would need 100% full payment to confirm the booking.